‹ News Home
Watts Occurring Podcast welcomes Zwift as title partner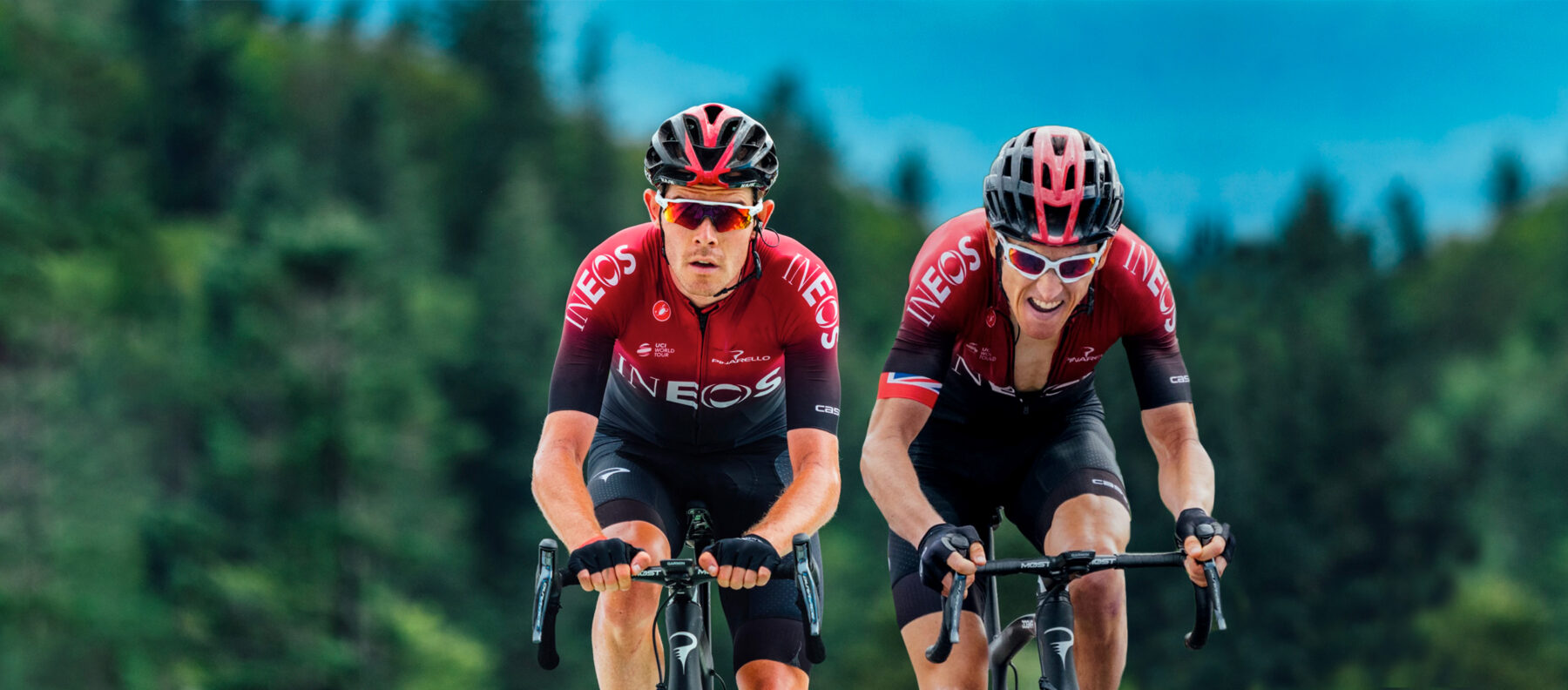 The ground-breaking cycling podcast, starring Geraint Thomas and Luke Rowe, is delighted to announce Zwift, the at-home training app for cycling and running, as its new title partner. The Watts Occurring podcast has become vital listening for cycling fans from professionals to part-time pedal pushers since its inception during the 2019 Tour de France.
What started as a light-hearted rest day natter during the Tour to relive the drama of the preceding days soon developed into the perfect podcast to delve into the ups and downs of life as professional cyclists.
As the first podcast broadcast by riders from within the Tour, Watts Occurring quickly captured fans' attention. We heard from the riders first-hand about what they went through and shared their emotions, worries and ambitions in real time. It was an on-the-ground earpiece the likes of which had never been accessible before.
Dubbed 'the best Tour de France in the last 30 years'and with Geraint Thomas, the defending champion, sharing his observations with his road captain, it was exclusive content. The pair revealed fascinating facts, tips, insight and, unsurprisingly a lot of laughs.
After the 2019 Tour, Watts Occurring followers demanded more and the podcast has continued in G and Luke's inimitable style, including appearances from other heroes of the cycling fraternity and international sports stars including Chris Froome and George North, the Welsh Rugby legend. Sir Jim Ratcliffe the CEO of INEOS has also dropped in for a chat.
The partnership with Zwift has come at no better time. In what has become an unusual but in fact prime time for podcasts and at-home virtual training, the socially-distanced recorded episodes will be brought to life on the virtual platform. G and Luke host a monthly ride on Zwift, inviting fans to join them for a spin and catch up on additional Watts Occurring content. There may even be some guest appearances…