‹ News Home
LTA partners with Clinell to provide sanitiser products at summer events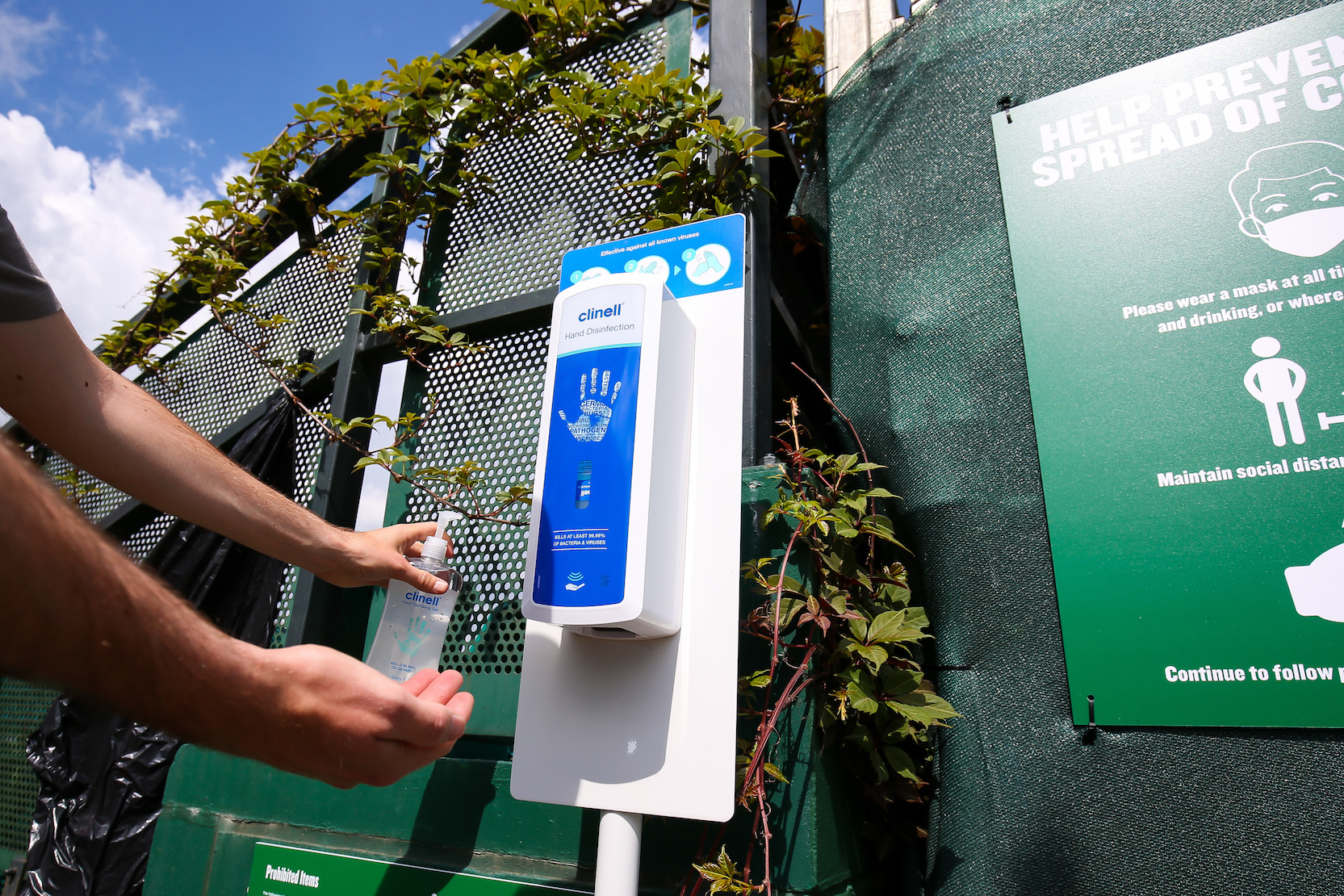 The LTA has partnered with renowned infection prevention brand Clinell, which has become the exclusive supplier of hand gel and sanitiser products at the governing body's four summer grass court events.
The partnership was brokered by Rocket Sports, the exclusive sponsorship rights representation agency to the LTA.
The one-year deal will see branded Clinell products at the Viking Open Nottingham, Viking Classic Birmingham, Viking International Eastbourne and cinch Championships at The Queen's Club – including sanitiser dispensers beside courtside player seats, umpires' chairs and ball kid stations.
Clinell will also be the exclusive provider of sanitiser products at the LTA's National Tennis Centre.
Created by Dr. Guy Braverman and Dr. Allen Hanouka in 2004, Clinell is the brand behind the NHS' number one disinfectant wipe, Clinell Universal, specifically designed to clean and disinfect in one step.
Richard Daish, LTA Marketing & Commercial Director, said: "The health of our staff, players and spectators remains of paramount importance, and we are very pleased to be working with Clinell to help keep everyone safe as we move into our event season and beyond. The quality of the product and its endorsement by the NHS speaks for itself, and we are proud to add Clinell to our list of credible brand partners."
Karen Wares, Associate Clinical Director, GAMA Healthcare said: "We know that contaminated hands and surfaces can spread infections, good and frequent hand hygiene helps towards preventing the spread of infection and helps keep everyone safe. We are proud to support the LTA and keep players, staff and spectators safe throughout the season."