‹ News Home
Laura continues work with Purplebricks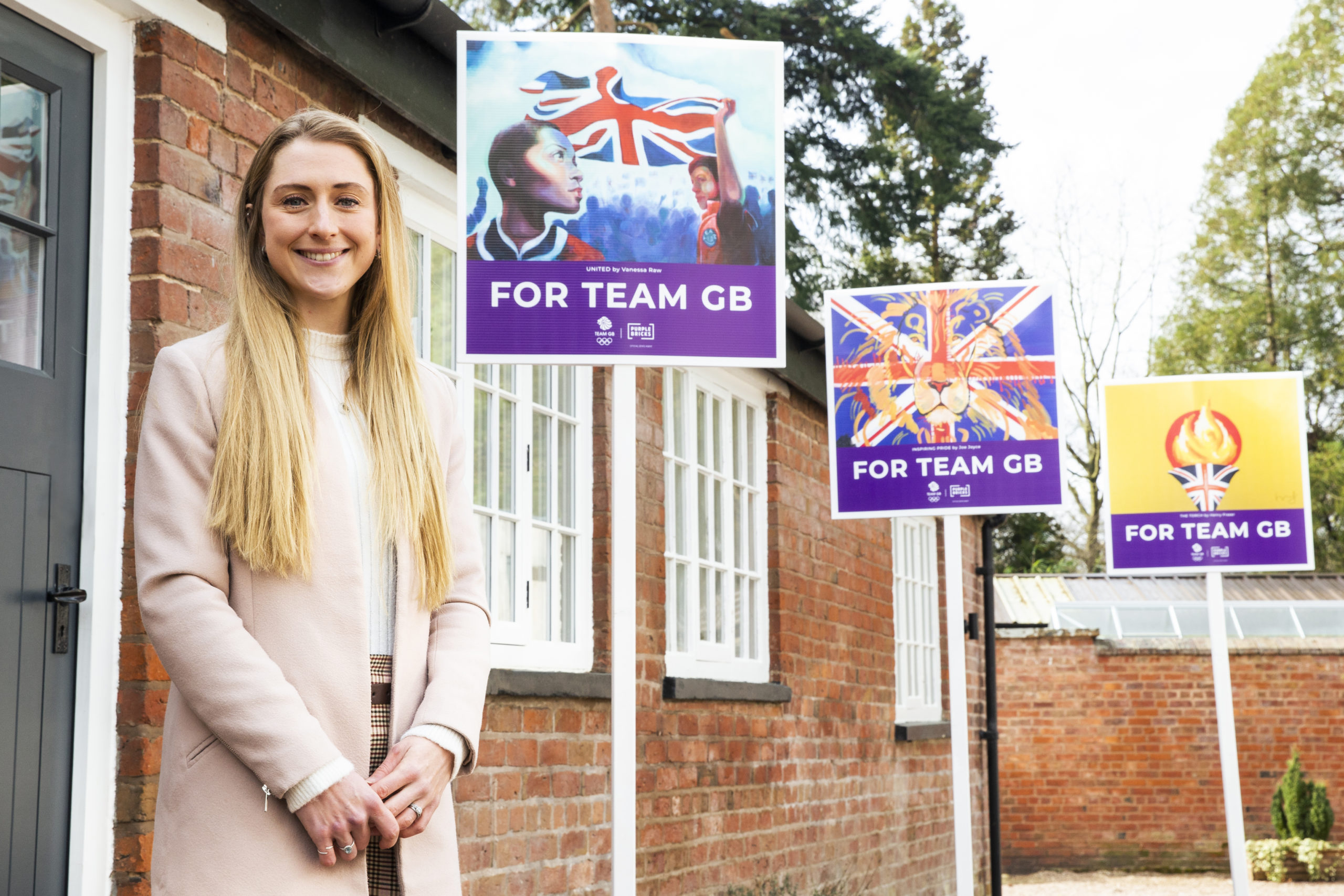 We are delighted Laura is leading Purplebricks' Home Support campaign for Team GB.
The campaign sees Laura continuing her partnership with Purplebricks into the Tokyo 2020 Olympic Games later this year.
The Home Support campaign aims to "bring the power of the nation's home support to Team GB." It is especially important as there will be no spectators at this year's Olympics. In order to "keep the home fires burning" in support of Team GB, Purplebricks have commissioned three artists to each create a painting that depicts Home Support.
The artists are Joe Joyce (boxer and Rio medallist), Vanessa Raw (former triathlete) and Henry Fraser (mouth artist and former rugby player). Their work will be displayed on Purplebricks boards outside houses nationwide.
Seeing the images of support on local streets throughout Britain will not only demonstrate to the athletes that the nation is behind them, but will also bring a glimpse of the Olympic Games to the UK.
Viewing the boards for the first time, Laura said, "The artworks are incredible. I love the fact that the Olympics bring the nation together." Adding that "for us as athletes home support is a massive part of competing and this year will be different" so we think it is fantastic that "Purplebricks have put a campaign together to rally home support."
The nation's biggest estate agent has been a partner of Team GB since 2019, starting their partnership with a hugely successful campaign (video below) featuring Laura in 2020.