‹ News Home
Breitling unveils new Endurance Pro watch in partnership with Geraint Thomas & Laura Kenny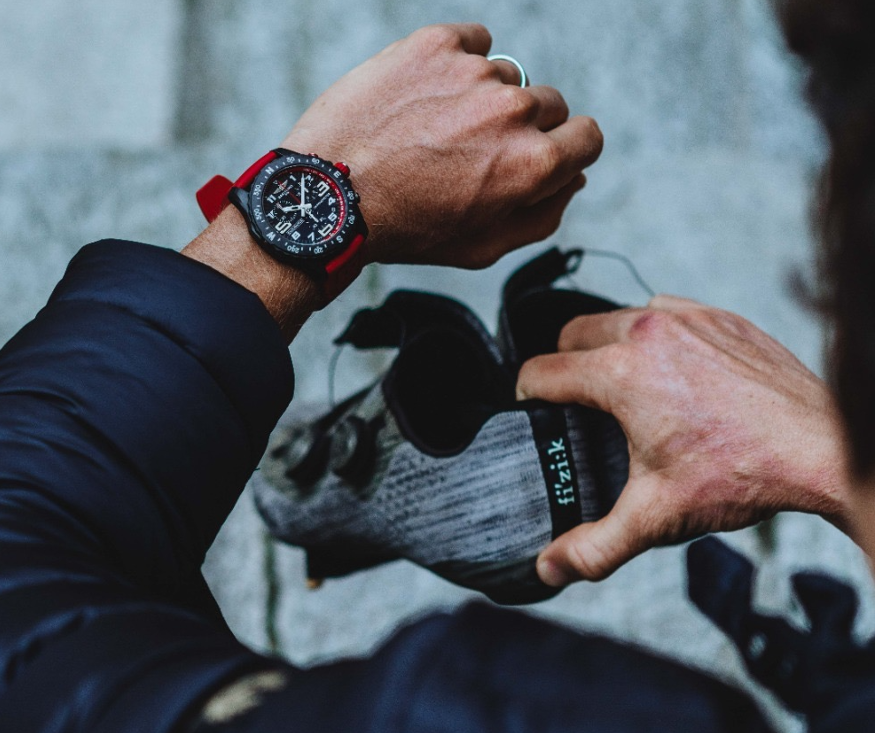 The team at Rocket Sports is delighted to announce a partnership we've been dying to shout about; Geraint Thomas and Laura Kenny are the two latest elite athletes to join the Breitling Squad!
Having caught up with G on an Instagram live, Breitling CEO Georges Kern said 'The ultimate athletes, Geraint and Laura represent our shared values of a spirit of excellence, passion and endurance across all they do. We are honoured to welcome them to the Breitling family.'
Breitling and our world-class cyclists have come together in support of Breitling's new Endurance Pro watch that celebrates everything these two showcase in their phenomenal cycling performances time and time again. Endurance is the epitome of what is takes to be an elite cyclist!
It's the ultimate watch for Laura and Geraint who balance both intense levels of training with the demands of day-to-day life. While designed for athletes, the watch is the perfect blend of effortlessly cool style and practical reliability making it ideal for technical tasks such as heart rate monitoring during training, and everyday life enabling them to train, live, play, repeat.