‹ News Home
Joe Fraser joins Purplebricks' Team GB support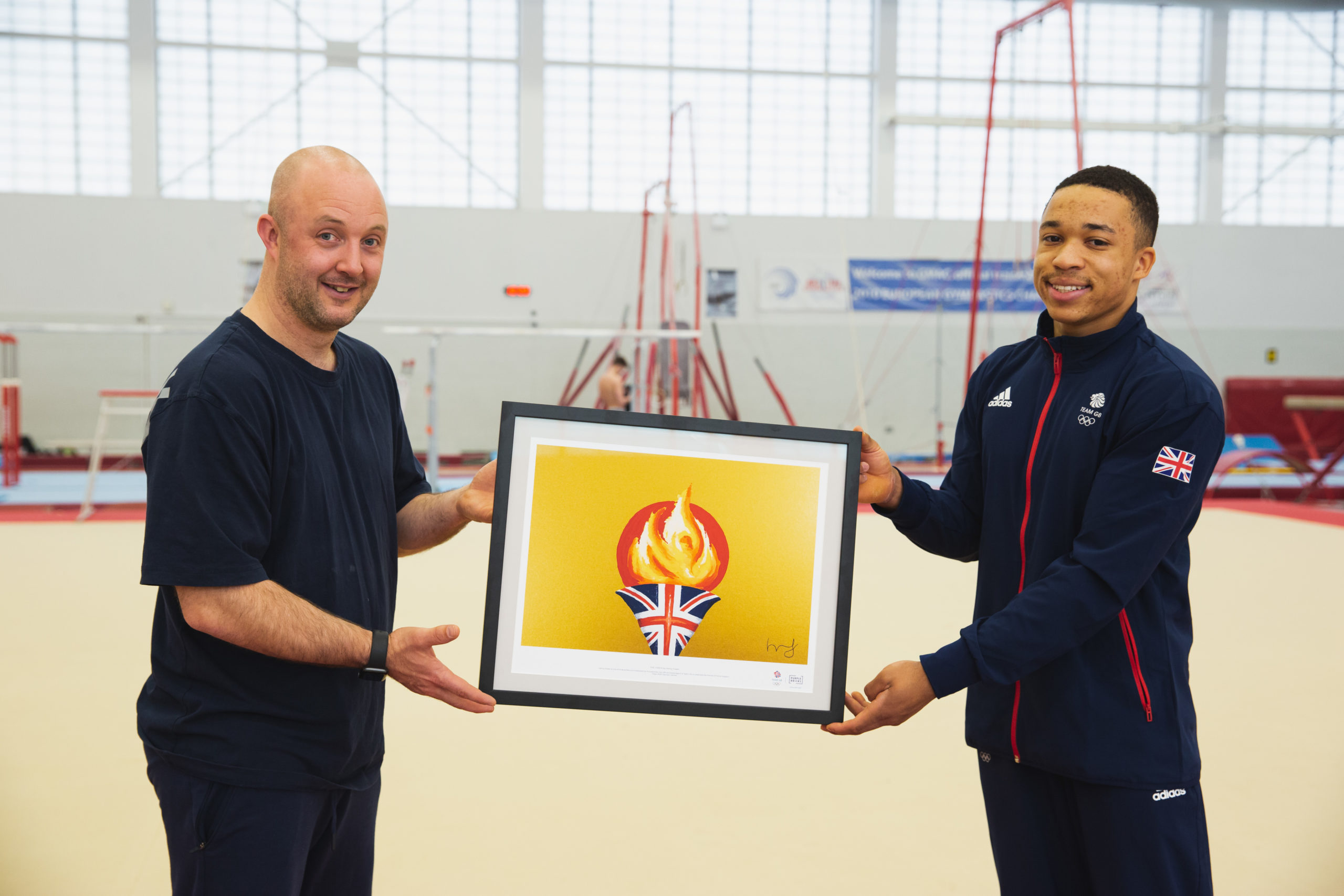 Rocket Sports is continuing its work with Purplebricks, the online estate agency, as gymnast Joe Fraser joins Laura Kenny in the Purplebricks' 'Home Support' campaign ahead Joe's first Olympic Games in Tokyo this Summer.
Purplebricks aim to cheer on GB athletes in Tokyo from a distance. Joe, along with three other Team GB athletes is highlighting the importance of the support they receive from home. Especially support from those who cannot make it to Tokyo and the people who have made their journey to Tokyo possible.
Joe, and fellow athletes: Amber Joehill (shooter), Cheavon Clarke (boxer), Bianca Walkden (taekwondo) were asked by Purplebricks to nominate someone without whom they could not have achieved their goals. Joe chose his lifelong coach, Lee Woolls, and presented him with the painting by Henry Fraser at their training base in Birmingham where they have trained together since Joe started gymnastics aged 6.
"Having that network always pushing you to be better and wanting you to achieve is crucial from an athlete's perspective" said Joe. "Knowing the British public are fully behind us will serve as a big boost to us all when it really matters."
Although Lee will be travelling to Tokyo with the gymnastics team, the sentiment of the campaign still stands – the support that athletes receive day in day out, at home, is what enables them to achieve the results they do.
Joe's family however, will not be able to make the trip they'd hoped to take to watch him at the Olympics, but Joe is hopeful the home support drummed up by the Purplebricks' campaign will help him achieve a medal.
"It's a shame my family won't be there this summer, but I know they'll be watching at home and I'll be on FaceTime when I can!"