‹ News Home
Elton John Sports Fund announces class of 2020 athletes to receive SportsAid awards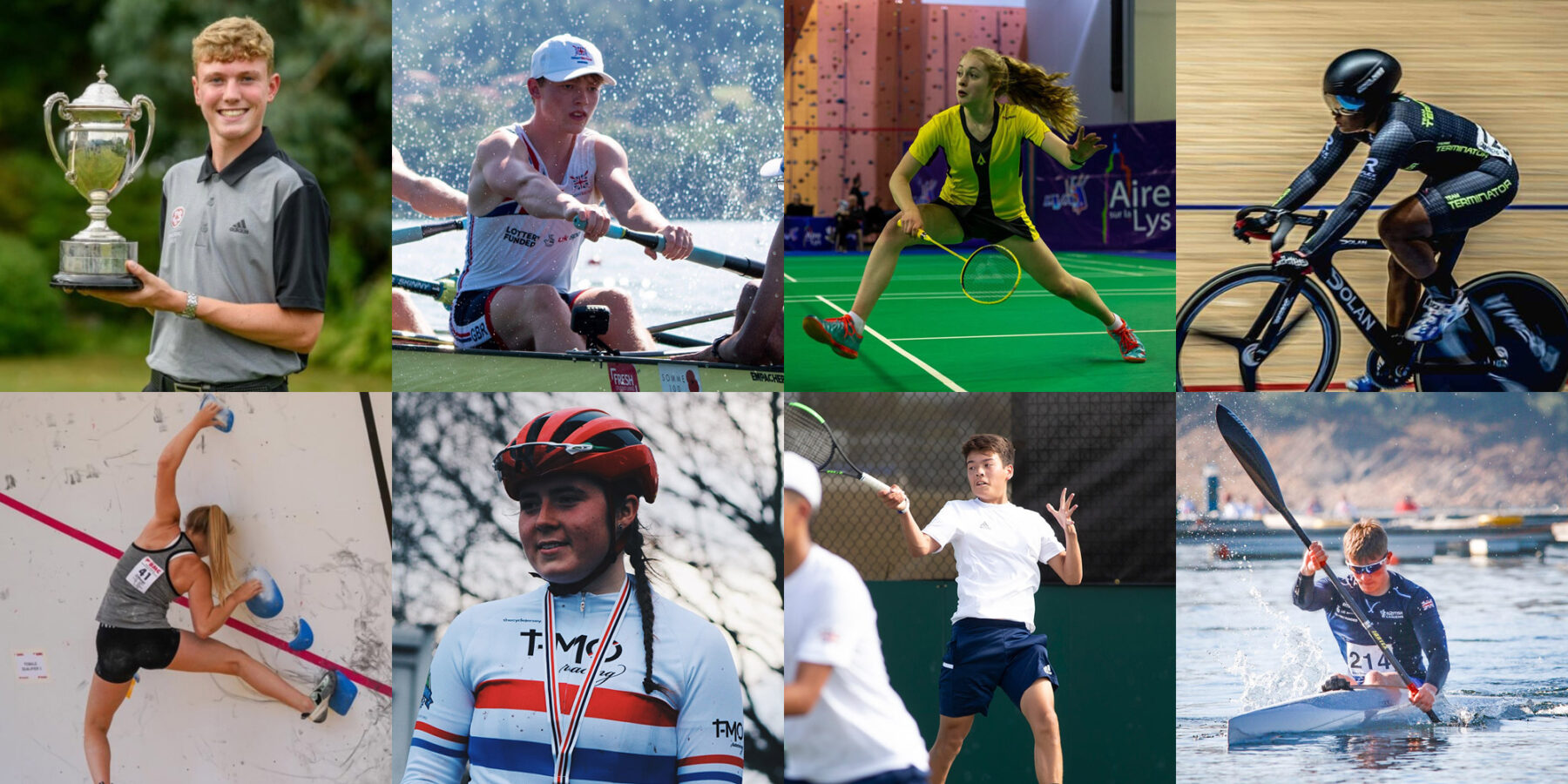 For the seventh year running, The Elton John Sports Fund is supporting 16 of the most talented young British athletes through SportsAid. The Fund, launched by Sir Elton John's sports marketing and management agency Rocket Sports in 2014, provides the next generation of sports stars with financial assistance, recognition and personal development opportunities.
This year's partnership sees the athletes receive an award of £1,000 to contribute towards training and competition costs such as travel, equipment, nutrition and physiotherapy. The athletes being supported by the Fund in 2020 stretch across 10 sporting disciplines. Selected from nominations from each sport's governing body, these athletes are among the country's brightest prospects. Rocket Sports' own Joe Fraser proved just that, graduating from SportsAid funding at 15 to become parallel bars World Champion by the age of 20.
Ben Lampkin, Managing Director at Rocket Sports, said: "We are incredibly proud to be able to support Great Britain's next crop of podium level athletes, and through our fund watch the careers of our young athlete's flourish. As a sports marketing and management agency, several of our own athletes have gone through the SportsAid grants programme (Laura Kenny, Harriet Dart and Joe Fraser) and we hope that many more of the athletes we work with in the future will have had this wonderful opportunity as well."
Launched in 2012 by Sir Elton and Luke Lloyd-Davies, Rocket Sports was founded through a love of sport and a desire to nurture the nation's future talent, having been inspired by the incredible performances of Team GB at the London 2012 Olympic and Paralympic Games. That vision has continued to evolve with Rocket Sports a highly-regarded sports marketing agency, specialising in athlete management, brand partnerships and creative content campaigns.
Sir Elton has a long-standing association with SportsAid, stretching back to the 1970s. An avid sports fan, Elton launched the Elton John Sports Fund by hosting a fundraising concert at Stoke Park that raised £300,000 for the charity. Already the fund is bearing witness to huge success stories due to its funding, with alumni Daryll Neita becoming a bronze medalist at the 2016 Rio Olympics, and Gregg Warburton, playing a key role in the GB wheelchair basketball's World Championship winning squad.
"I understand that it is vital for young people to get support and encouragement at this stage of their lives, especially when they have shown so much promise but face so many challenges and potential distractions," said Sir Elton in a previous BBC interview about the partnership with SportsAid. "We want to keep them in sport – they are fantastic role models and we should acknowledge this".
This year's cohort include Leah Crisp, a double gold medalist at the British Swimming Championships (senior level) in 2019, and triathlete Libby Coleman, who was crowned European Youth champion in 2018. Both of whom are familiar faces, having received support through the Fund for the past three years. Tim Lawler, SportsAid's Chief Executive, is delighted to see the partnership continuing to flourish.
"In these unsettling and uncertain times, recognising and helping talented young sports people is perhaps even more vital than ever. The sporting horizon has changed so much for the next generation." said Tim. "The Elton John Sports Fund continues to play its part in looking to the future and nurturing the sports stars of tomorrow. It's a partnership about young people, helping them to develop their personal best and we're very proud to be involved."
Here is the list of the Elton John Sport Fund's athlete intake for 2020:
Toni Ademuwagun, 19, Luton (Athletics) 
Alicia Barrett, 22, Chesterfield (Athletics) 
Calum Betteley, 18, Putney (Rowing)
Libby Coleman, 19, Kirkby-in-Ashfield (Triathlon)
Cara Collins, 17, Liskeard (Badminton)
Leah Crisp, 18, Wakefield (Swimming) 
Harriet Harnden, 19, Malvern (Cycling) 
Lauren Henry, 18, Lutterworth (Rowing) 
Lui Maxted, 16, Worthing (Tennis) 
Grace Mills, 19, Stockport (Netball)
Brandon Mingeli, 19, Thamesmead (Athletics)
Gwen Morgan, 15, Cardiff (Climbing)
Rhianna Parris Smith, 17, Wellingborough (Cycling) 
Ben Schmidt, 17, Tankersley (Golf)
Rory Stewart, 17, Addlestone (Canoeing) 
Megan Wyatt, 16, Olney (Climbing)