‹ News Home
BMX ace, Charlotte Worthington joins Rocket Sports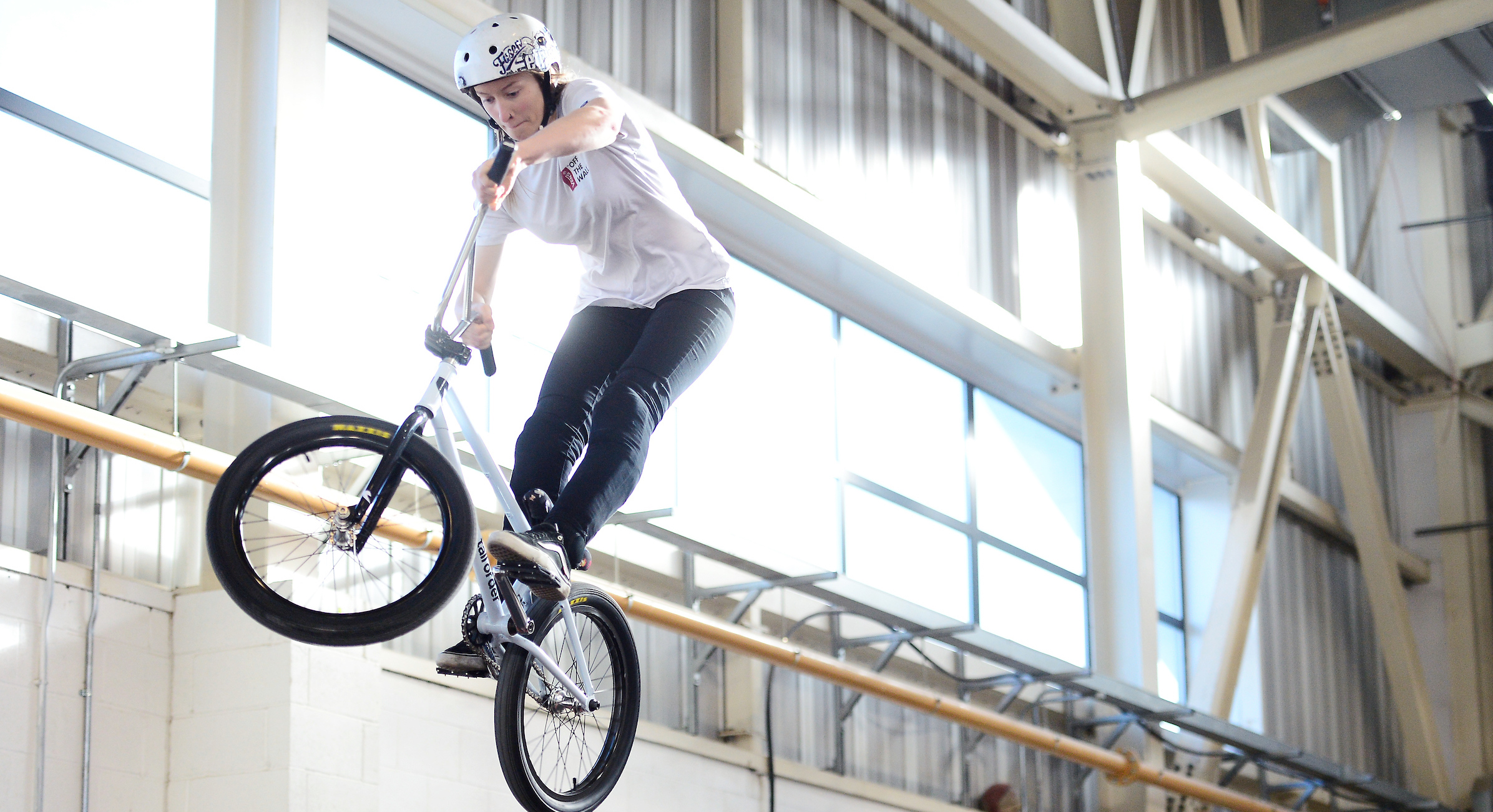 Charlotte Worthington, the first ever British woman to win a medal at the UCI BMX Freestyle Park World Championships has joined Rocket Sports ahead of the Tokyo 2020 Olympics, due to be staged in the Summer of 2021.
BMX Freestyle is one of six new sports being added to the Olympic Games for Tokyo 2020 and as both British and European Champion, Charlotte will be competing in what will become the sports biggest event.
Having previously trained to be a chef, Charlotte was always more happy on two-wheels and at home in the skatepark. With the support of British Cycling, she made the dramatic career change to become a full-time professional rider. Now her ambitions are focused on World Championship, Olympic and X-Games success.
BMX Freestyle is not just a competition, it is a lifestyle and a community. Charlotte has become a figurehead for the sport in the UK and is passionate about inspiring young riders, particularly young girls. As Charlotte said in a recent interview; "It takes a lot of courage to perform the moves in freestyle riding but not nearly as much as it takes a young girl to practise a trick for the first time in front of a crowded skatepark".
Charlotte celebrates the BMX freestyle culture on her social channels where she uses the handle @chazworther while documenting her travels from competitions around the world. Her content is authentic and punchy, meaning she has a remarkably high engagement rate from her 35,500 followers.
On joining Rocket, Charlotte comments: "I feel privileged to have become part of Rocket Sports in what is an exciting year ahead, ahead of my first Olympic Games. It is such an honour to have joined a cohort of renowned cycling champions like Geraint Thomas and Jason and Laura Kenny. I am looking forward to be working with Rocket Sports on new collaborations that further help bring BMX to a mainstream audience."
Charlotte will be represented by Rocket Sports' Head of Cycling, Jay de Andrade, who explained how the partnership came about. "It was a chance encounter with Charlotte at British Cycling that started this relationship. Charlotte's proactive and positive attitude to both cycling and sport in general just shone through the moment we started speaking. I am delighted to have the opportunity to represent her, and to have her on board to bring another discipline of cycling to our work."